ATM Security in a Fraud Prone Landscape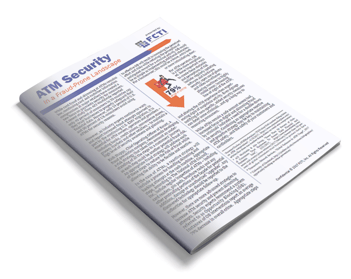 While card fraud and skimming at ATMs remains low, continuing card and customer information compromises at major retailers have created a new focus on payments security for consumers. A recent study from ACI Worldwide reported only 43 percent (43%) of consumers in 20 countries say they trust businesses to properly safeguard their financial data. However, only 24 percent (24%) of U.S. and 30 percent (30%) of UK consumers avoid using ATMs for security reasons.
As industry experts continue to warn and report increased fraud attempts spawned in part by the continuing U.S. EMV migration, it is essential for ATM owners, operators, and providers - including banks, credit unions, convenience stores, grocery markets and other retailers - to maintain a high level of security awareness and planning.
FCTI, Inc. is a nationwide ATM solutions provider specializing in advanced ATM placements and operations. Our patented MBA technology, network partnerships, and leading software developments offer your business real revenue-generating opportunities through the ATM channel.

Visit Company Showcase »